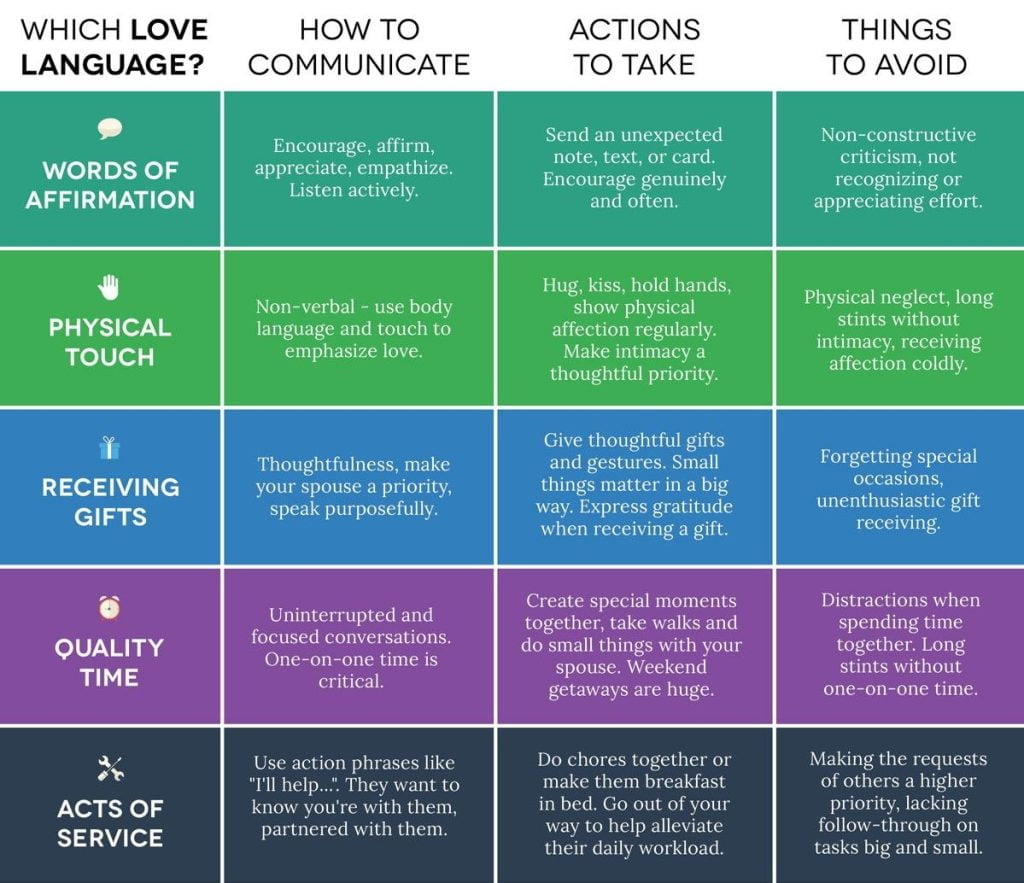 The Five Love Languages by Gary Chapman outlines five general ways that romantic partners express and experience love, which Chapman calls "love languages". According to Chapman's theory, each person has one primary and one secondary love language.
Chapman suggests that to discover another person's love language, one must observe the way they express love to others, and analyze what they complain about most often and what they request from their significant other most often. He theorizes that people tend to naturally give love in the way that they prefer to receive love, and better communication between couples can be accomplished when one can demonstrate caring to the other person in the love language the recipient understands.
An example would be if a husband's love language is acts of service, he may be confused when he does the laundry and she doesn't perceive that as an act of love, viewing it as simply performing household duties, because the love language she comprehends is words of affirmation (verbal affirmation that he loves her). She may try to use what she values, words of affirmation, to express her love to him, which he would not value as much as she does. If she understands his love language and mows the lawn for him, he perceives it in his love language as an act of expressing her love for him; likewise, if he tells her he loves her, she values that as an act of love.