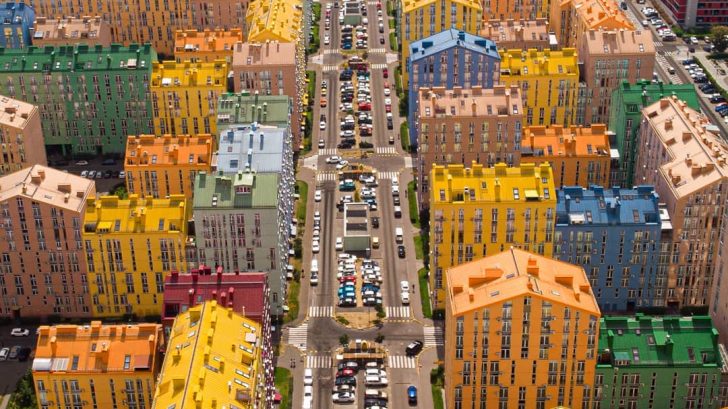 Lego-like Comfort Town by Archimatika brings colourful spirit of Europe to Ukraine. Archimatika uses 'block development' principle for the Comfort Town, a residential complex with green spaces that transforms the drab Kiev district into a technicolour wonderland.
The Comfort Town Housing by Ukrainian architectural firm Archimatika, a 40-hectare development of concrete buildings, is all about colour! Inspired from and resembling building blocks – the Legos – the Comfort Town erupts from its otherwise boring surroundings much like a set of miniature buildings from Lego blocks placed on a grey carpet. Comfort Town's 180 low-rise apartment buildings are indeed a playful response to the sprawling 1950s and 60s communist-era housing that encircles them.
The project operates on the idea of a city-within-a-city, housing everything from shops and restaurants to schools and gyms. As the property sales brochure says, 'Your little slice of Europe in Kyiv', its 8,500 apartments and landscaped courtyards have been designed to be culturally closer to Europe than to Ukraine's Soviet heritage.