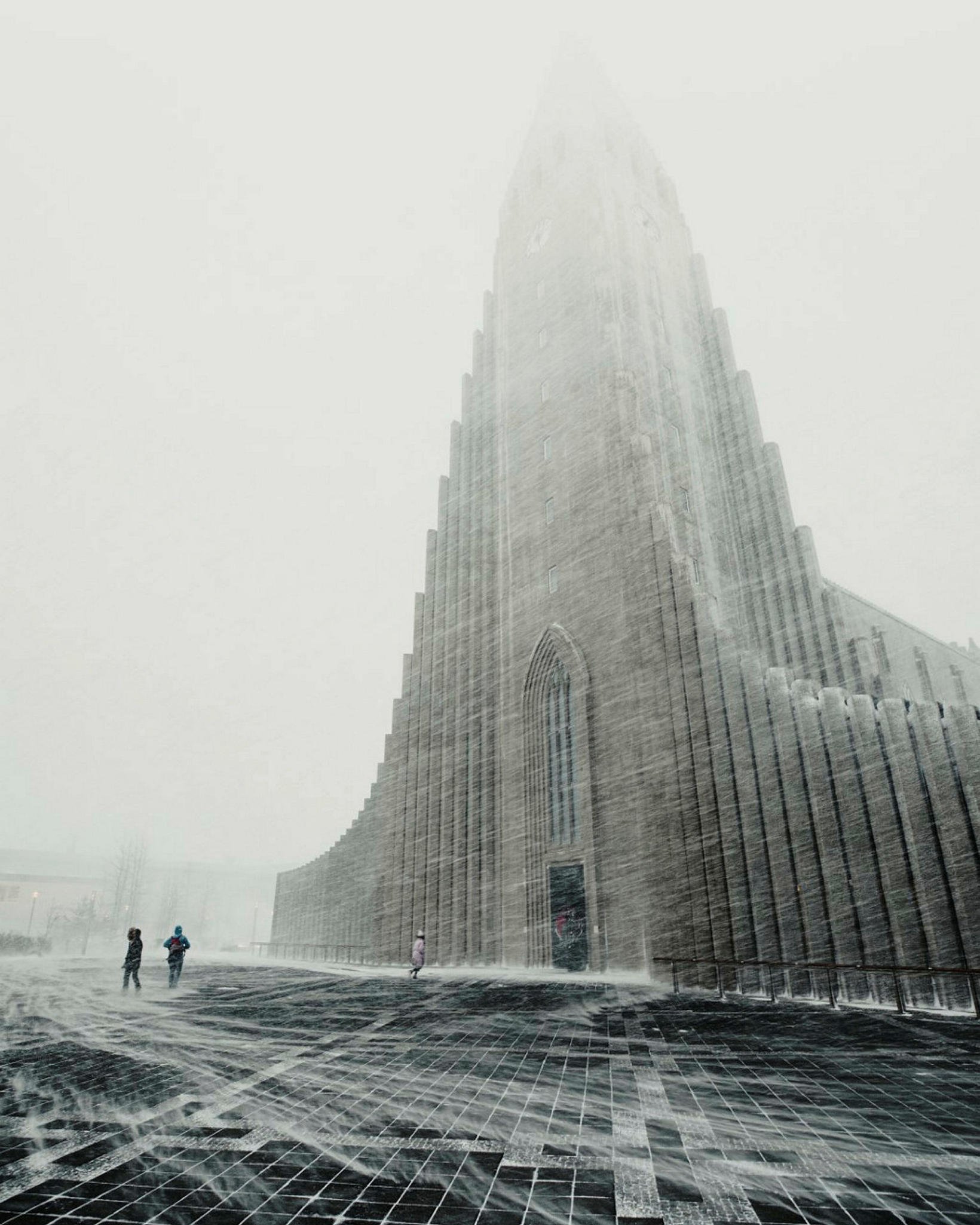 Hallgrímskirkja is a Lutheran parish church in Reykjavík, Iceland. At 74.5 metres tall, it is the largest church in Iceland and among the tallest structures in the country. The church is named after the Icelandic poet and clergyman Hallgrímur Pétursson, author of the Passion Hymns.
Located in the heart of Reykjavík, the striking Hallgrímskirkja towers over Iceland's colorful capital. Not only is it visible from almost every corner of the city, it's also the tallest church in Iceland.
The memorial building was designed by architect Guðjón Samúelsson to honor the saint and poet Hallgrímur Pétursson, well-known for his work Hymns of the Passion. Samúelsson was fascinated by the shapes that formed from cooled lava and dreamed up a design inspired by basalt rocks. When he first proposed the blueprint, his unconventional concept raised eyebrows. However, after 40 years in the making, it is now one of the city's landmark symbols and a must-see for travelers.
Initiated in 1945 and completed in 1986, Hallgrímskirkja's facade embodies Samúelsson's nature-inspired vision. Stretching 245 feet tall, its long, central tower and sloping sides resemble a gigantic stalagmite of petrified lava residue. Despite its imposing grand exterior, the interior is rather simple. Tall gray columns flank the aisle leading to an altar and appear to curve into pointed arches punctuated by large glass windows. In the long rows of seats, wood and basalt-colored upholstery complement each other. The minimalist interiors are all a reflection of the Lutheran roots of the church and give it a distinctly Gothic design aesthetic.