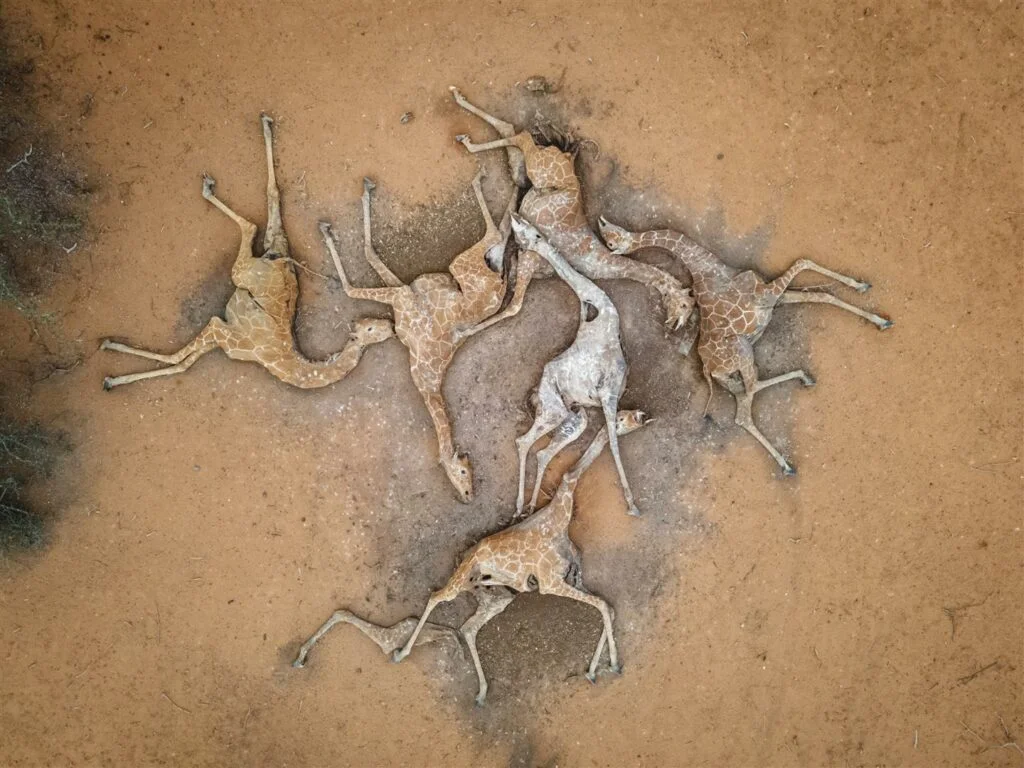 This heartbreaking photo shows six dead giraffes, their emaciated bodies intertwined, at the Sabuli Wildlife Conservancy in Northeastern Kenya. They died due to malnutrition caused by a lack of vegetative growth and water due to the drought.
According to the photographer, photojournalist Ed Ram, the giraffes, weak from lack of food and water, died after they got stuck in mud as they tried to drink from a nearly dried-up reservoir nearby.
The Star, a Kenyan news publication, reports that the lives of over 4000 giraffes in the region are now at risk.
According to the analysis written by the UN Office for the Coordination of Humanitarian Affairs, the crop reduction and water insecurity have left almost 2.4 million people in Kenya unable to access food every day. As a result, 368,000 people face "emergency levels of hunger," as well as 523,000 children under age five in urgent need of treatment for acute malnutrition.