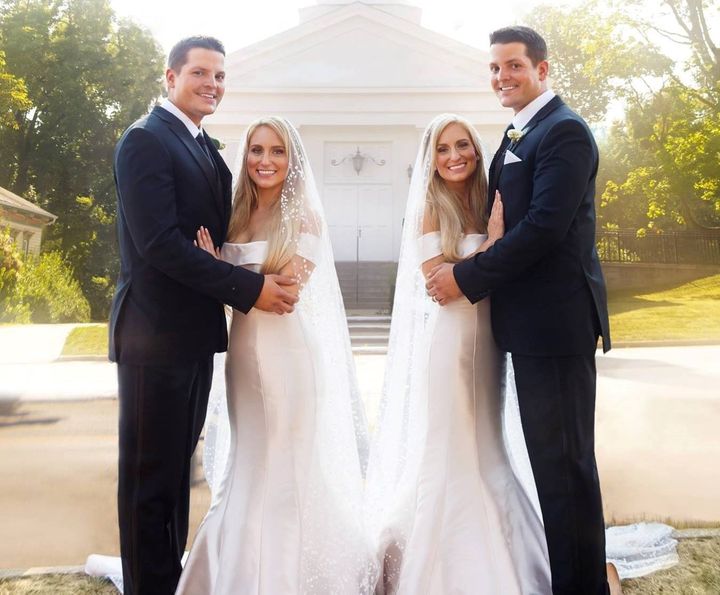 The Incredible Story Of Identical Twins Who Married Identical Twins.
Brittany and Briana always had a special relationship because they are identical twins. Ever since they were young, the two were inseparable, and often they felt that they knew what the other was thinking. They always dreamed of meeting and marrying identical twins so that they could be with partners that understood their connection.
In August 2017, Brittany and Briana decided to go to the Twins Festival, which fittingly took place in Twinsburgh, Ohio. It was there that they first met Josh and Jeremy Salyers. The girls knew that the moment they met the guys, their lives would change forever.
After their magical wedding, Brittany, Josh, Briana, and Jeremy made the decision to all live together in the same house. They wanted to stay physically close to each other and stay involved in one another's lives.